BioCheck DxDATA™ Specifications
Sample Type

Serum, Plasma, Whole blood
Accurate

Magnetic particle chemiluminescent immunoassay method

Convenient

Low maintenance, no liquid path

Small Size

Single cartridge, easy to operate, easy to maintain
DxDATA™ Available Assays
TBI (Traumatic Brain Injury):

Gonadal Hormone:

AMH
Estradiol
β-HCG
FSH
LH
Progesterone*
Prolactin*
Testosterone

Inflammation:

Cardiovascular & Cerebrovascular Disease:

CKMB
cTnl
D-Dimer
hsCRP
Myo
NT-proBNP


Diabetes:

Thyroid Function:

TSH
T3*
T4*
fT4*
Anti-TG
Anti-TPO


Bone Metabolism:
* 510(K) exempt. All other test menu items are CE IVD
User Manual
This manual contains the necessary information for safe, proper, and effective operation of the DxDATA™ Automatic Chemiluminescent Immunoassay Analyzing System. Please read this manual carefully before operating the DxDATA™.
Download PDF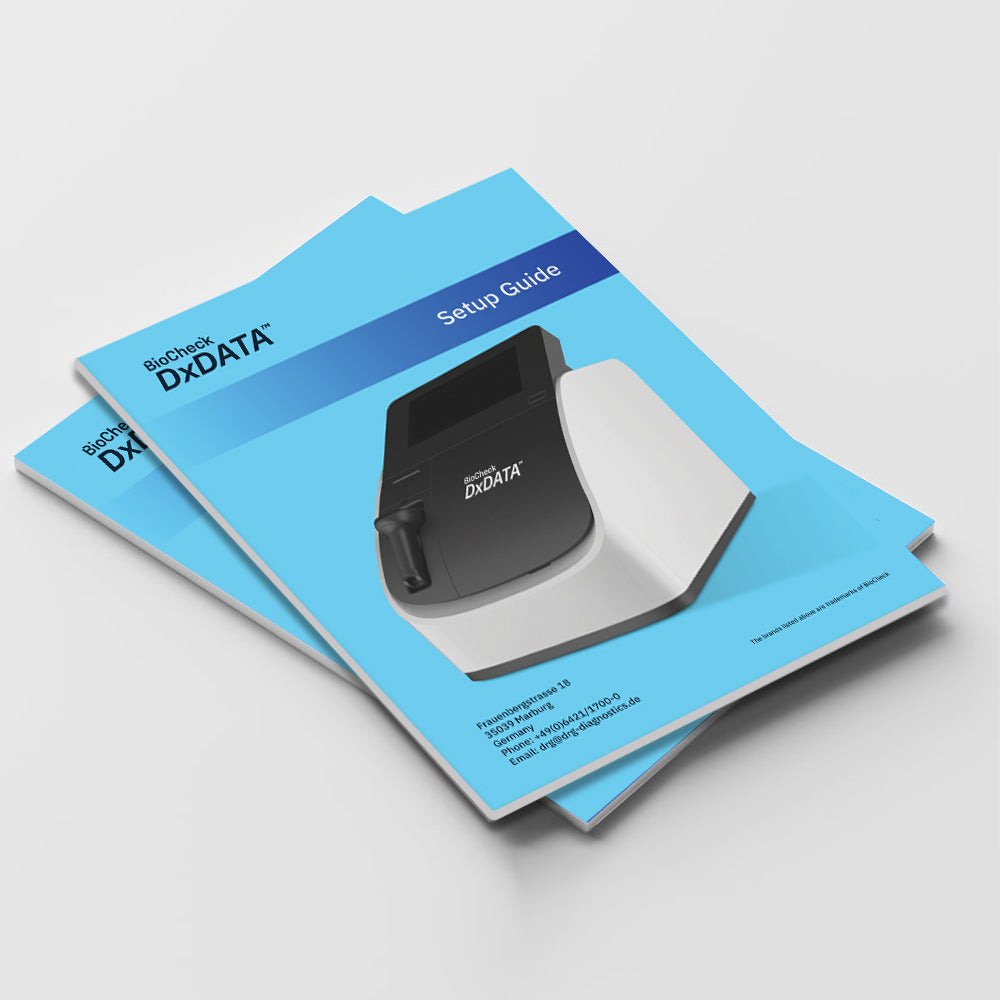 Setup Guide
This step-by-step manual will walk you through the setup process so that you can starting using the DxData™ in a matter of minutes.
Download PDF